I've received questions over the years from people claiming a range of symptoms from Suboxone or buprenorphine, from back or muscle pain to fatigue, depression, or irritability. I didn't invent Suboxone, so I don't take it personally when people blame commonly-occurring symptoms on the drug. But I get bored by the non-scientific thinking behind such claims— that since they started buprenorphine at some point in the past ten years, every symptom or illness that comes along must somehow be related to buprenorphine. No matter, apparently, that people who DIDN'T start buprenorphine often develop the same symptoms. And no matter that they themselves have done a number of things over the past few years BESIDES start buprenorphine. But over and over, people insist that they know, without a doubt, that buprenorphine has to be the problem.
I also get frustrated answering questions about these symptoms when people who complain about them are closed off to other explanations. When I point out that many non-buprenorphine patients have the same complaints, my comments provoke anger. Sometimes I'm accused of having a vested interest to keep people on buprenorphine (I don't-beyond wanting to provide good medical care).
I have a long waiting list of patients and buprenorphine is only a small part of my practice, so I have no reason to compel use of buprenorphine. But I don't like the risk that my own patients, or others, might be swayed by faulty logic and fret over problems that have no logical basis.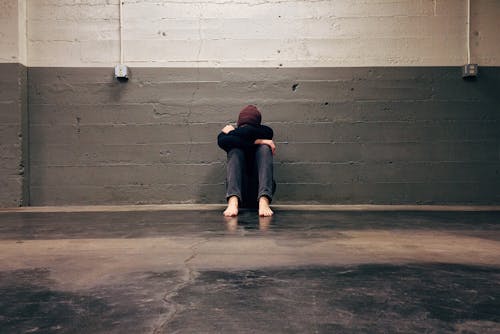 To the people who have written to ask about feeling depressed, anxious, irritable, numb, sleepy, wakeful, or dulled by buprenorphine, my answer is that in almost all cases, people on buprenorphine feel the same way they would feel if they were not on buprenorphine. People develop full tolerance to the effects of buprenorphine at the mu opioid receptor, so from a scientific standpoint, people on stable doses of buprenorphine should feel 'normal'. Beyond the science, I can say that after treating over 800 patients with buprenorphine over the past ten years, I have seen no evidence that buprenorphine causes depression, irritability, chronic pain, emotional numbness, lack of interest in things, or personality changes. Honest.
Whenever I answer an email or forum post about buprenorphine I try to think of an explanation for the person's perception. I try to give the person's history the benefit of the doubt. I might have a couple of explanations for why someone might feel different on buprenorphine.
One case would be a person who is taking too little buprenorphine to stay above the ceiling threshold. Many doctors, and some patients, apply constant downward pressure to the dose of buprenorphine, I assume because of thinking that less buprenorphine is closer to total abstinence than a full dose of buprenorphine. But the benefits of buprenorphine are lost in doses insufficient to reach the ceiling effect of the medication. People taking too little buprenorphine will experience irritability, fatigue, sweating, and depression when the drug concentration drops below that level. The solution is to increase the dose enough for blood levels to stay above the ceiling threshold.
Another possible cause of irritability requires some speculation on my part. Actively-using addicts have very straightforward problems, which boil down to having enough narcotic to avoid getting sick every few hours. I've noticed that my own patients sometimes feel stressed or anxious in early buprenorphine treatment, as they become aware of all of the problems that were less-visible during active addiction. Most of that anxiety is only temporary, resolving as patients catch up with bills, settle legal issues, and feel less shame about behavior during active addiction.
Along the same line, active addiction sometimes allows people to postpone changes that really should be made, but were not possible during active addiction. Bad marriages seem less bad when surrounded by misery and chaos. But when a person finds happiness and moves forward in life, a miserable or abusive partner becomes more noticeable. Or maybe a marriage seemed 'healthier' when the partner was making the money necessary to support a drug habit. Effective treatment of opioid dependence empowers patients to make positive changes. But even positive changes come at the cost of emotional pain.
The people who remain convinced that buprenorphine is causing side effects would be best served by an open mind. Most of the complaints that I read about are identical to the complaints of my non-buprenorphine patients, and the most successful interventions include healthy living, stress reduction, and moderate exercise. Stopping buprenorphine is not going to be helpful in the absence of these interventions.
There is also the risk that the symptoms are caused by something other than buprenorphine—something more serious. An extreme example would be blaming buprenorphine for fatigue that in reality is caused by anemia, thyroid dysfunction, or heart disease. That situation is made even worse by the common behavior of doctors, who tend to blame any unexplainable symptom on the medication the patient is taking that the doctor knows the least about. Too often I've told patients to go to their GP because of unexplained muscle weakness, numbness, headaches, fatigue, or weight loss, only to have the doctor send them out without any tests or treatments, other than telling them to 'stop Suboxone!'
Anyone reading this post, who truly suffers from adverse effects from buprenorphine, should report the side effects to the FDA web site so that clusters of symptoms, if present, can be identified.